Things You Cannot Do By Will Under Pennsylvania Estate Planning Laws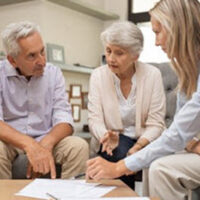 Preparing a will is one of the most effective ways of protecting your legacy, reducing conflict among loved ones, and maintaining control over how your assets are distributed at death. Fortunately, the laws on wills allow you significant flexibility when accomplishing these goals. You can take advantage of many different options and structures, as long as you keep in mind the basics. Under Pennsylvania's statute on form and execution of wills, any sound-minded adult aged 18 years or older can create one. Your will must be in writing and signed by you, and there are requirements for witnesses under certain circumstances.
However, despite having considerable leeway to include anything you want in your will, there are limitations. Obviously, you cannot include provisions on criminal activity, but you might not realize that other clauses could be found invalid if contrary to other Pennsylvania laws. A Carbon County, PA wills and estate planning lawyer can explain the details, and some information on what you cannot do via your will is helpful.
Cut Out Your Spouse: While you can disinherit your spouse in a will, the Pennsylvania statute on spousal election supersedes your intentions. This law allows a spouse to take the elective share of one-third the value of the decedent's property, including any items you distribute to other beneficiaries in your will. The spousal election applies regardless of the length of the marriage and is only extinguished by final divorce decree.
 Override Beneficiary Designations: If you have any bank or investment accounts that are payable on death (POD) or transfer on death (TOD), these assets pass outside your will. You cannot override them with contradictory provisions in your will, because they are transferred by operation of law immediately at death.
 Pass Jointly Owned Property: Real estate, vehicles, accounts, and other assets may be held jointly by two or more owners. When individuals own as joint tenants with right of survivorship, the interests of a single owner go to other tenants at death – not to the deceased person's estate.
Eliminate Creditors: You cannot direct your executor to refuse payment to creditors who have valid claims against the decedent. The person may have incurred debt before death, and it does not go away because he or she passed. Your executor can, and should, dispute any invalid claims that are proved by creditors.
 Appoint Guardian for Minors: While you can name someone you want to act as guardian, the will alone cannot make the arrangement legal. It is still necessary to go to court to have the judge officially appoint a guardian and obtain proper paperwork. Your wishes do go a long way, but the court will want to verify the child's well-being.
Trust a Pennsylvania Estate Planning Attorney to Advise You on Wills
You do not have free reign to include just anything in your will, and the details are important to know before making mistakes. Our team at the Law Office of Kim M. Gillen, P.C. in Lehighton, PA will provide essential support, so please contact us to schedule a consultation today.
Source:
legis.state.pa.us/cfdocs/legis/LI/consCheck.cfm?txtType=HTM&ttl=20&div=0&chpt=25&sctn=2&subsctn=0