2 Separate Cases After A Pennsylvania DUI Arrest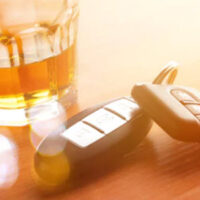 Every US state has enacted laws prohibiting drunk driving, and Pennsylvania's version follows a familiar pattern in terms of what acts are unlawful. Under the state statute on Driving Under the Influence (DUI), you can be charged if your blood alcohol concentration (BAC) is in excess of .08 percent as measured by a breathalyzer or chemical test. Plus, some motorists are not aware of the second way to get a DUI, sometimes called the impairment standard. You could face drunk driving charges if you have consumed an amount of alcohol that renders you incapable of safely driving, regardless of BAC.
There is another aspect of Pennsylvania drunk driving laws that involves dual concepts. An arrest for DUI actually triggers two separate cases. The implications of both can be serious, affecting your freedoms, your wallet, and your driving privileges. It is wise to get legal help from a Lehighton DUI defense attorney if you were arrested, and some information on the two cases is useful.
Drunk Driving Criminal Charges: DUI is against the law, so this case will proceed in a criminal court where the prosecutor represents the government. The prosecution must prove, beyond a reasonable doubt, that you were driving while impaired or with a BAC in excess of .08 percent. If convicted, the penalties vary according to the number of offenses in the driver's history.
First DUI Conviction: Mandatory minimum 6 months on probation and $300 fine.
Second DUI Conviction: Mandatory minimum 5 days' incarceration and up to 6 months in jail, as well as a maximum fine of $2,500.
Third DUI Conviction: Mandatory minimum 10 days and up to 2 years in jail, with a fine up to $5,000. 
Note that enhanced penalties apply to Pennsylvania high rate and higher rate DUIs, which are much more severe. 
Administrative Case for DUI: Besides being a crime, getting a DUI is also a violation of the conditions under which officials issued your driver's license. Driving is a privilege that the Pennsylvania Department of Transportation (PennDOT) can take away. Drunk driving punishment is also based upon your prior history with DUI. The penalties for a first-time offense include going to alcohol highway safety school, but no suspension. However, a second DUI could mean a 12-month driver's license suspension.
Plus, in the administrative case, there may be other requirements to get your license back:
You must pay a license restoration fee, which varies and can be obtained from PennDOT.
You could be ordered to complete an alcohol treatment program.
You might need to install an ignition interlock device (IID) on your vehicle, which prevents the engine from starting when it detects alcohol on the driver's breath.
Set Up a Consultation with a Pennsylvania DUI Defense Lawyer Today 
The stakes are high for both proceedings in a drunk driving case, so trust our team at the Law Office of Kim M. Gillen, P.C. to develop a solid defense strategy. Please contact us to schedule a consultation with a knowledgeable DUI attorney. We can advise you on options after learning more about your case.
Source;
legis.state.pa.us/WU01/LI/LI/CT/HTM/75/00.038..HTM