4 To-Do's Before Filing For Divorce In Pennsylvania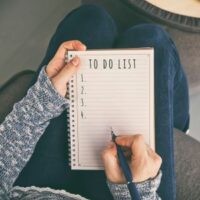 If you are contemplating divorce in Pennsylvania, you are making a smart decision by starting preparations early and finding out as much as you can about the process. You might have already learned that one of the first considerations is whether you file on the basis of fault. Under the Pennsylvania statute on grounds for divorce, you can opt to state such reasons as desertion, adultery, or being in prison. Alternatively, you can also file on no-fault grounds, which is called irretrievable breakdown of the marital relationship.
However, aside from this initial consideration, there are many other tasks you should address before filing your divorce petition. Many of these would also apply if your spouse files first, so it is worthwhile to review a few tips. One of the most important is retaining a Lehighton divorce attorney who will assist throughout the proceedings. As you prepare to initiate the process, there are a To-Do's on your list.
Organize Financial Documents: Gather all paperwork regarding your finances, and categorize them according to assets and debts. The information will be important for:
Determining what assets are marital property and subject to equitable distribution;
Evaluating whether you should seek alimony or may be required to pay it; and,
Itemizing and accounting for property, which may be important if a spouse attempts to hide assets. 
Open Your Own Accounts: You likely have joint checking, savings, and investment accounts with your spouse, and you can continue to pay for most reasonable living expenses out of them as necessary. However, you should also open an account in your name only for purposes of establishing credit and building a financial safety net. 
Address Credit Accounts: If you have credit card debt or lines of credit with your spouse, it may be wise to either pay them off, close the account, or place a freeze – or all of the above. This eliminates the possibility that your spouse will rack up huge bills, which you would be responsible for as a joint owner. It is illegal for a party to divorce to misappropriate amounts from the marital estate, but stopping it early may prevent loss.
Determine Goals with Respect to Children: Parents of minor children must address child custody, visitation, and support. These questions will come up during divorce as well as after the process concludes, so consider your ideal arrangement before filing. Keep in mind that decisions on parental responsibilities and parenting time must serve the child's best interests, and there are numerous factors a court will consider. The laws on child support dictate how much the noncustodial parent must pay, and Pennsylvania follows the rule of income shares that accounts for both parents' incomes. 
A Carbon County, PA Divorce Lawyer Will Guide You with Preparations
While there are a few tasks to complete before you file, you can count on the Law Office of Kim M. Gillen, P.C. to help with the important legal requirements for the divorce process. For more information on our services, please contact us to set up a consultation today.
Source:
legis.state.pa.us/cfdocs/legis/LI/consCheck.cfm?txtType=HTM&ttl=23&div=0&chpt=33&sctn=1&subsctn=0