Choosing An Agent For Your Power Of Attorney: Factors To Consider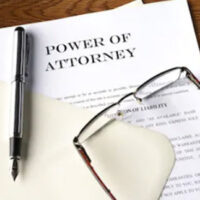 Your power of attorney is an important component of your estate plan, since it takes effect during your lifetime and helps you plan for incapacity. The Pennsylvania statute on durable powers of attorney (DPOAs) allows you to address both health care matters and your financial affairs in one document. As principal, you can appoint an agent to handle medical decisions and manage your assets on your behalf. When you have a DPOA, your loved ones will not have to go to court to get legal permission to act for you if you are incapacitated.
From this brief description, you can see that an agent takes on significant authority under a DPOA. It is essential to choose wisely, and it is understandable that married couples would name a spouse as an agent. However, there are additional considerations to keep in mind, so you should consult with a Lehighton durable POA attorney to learn more about them. Above all, trust is critical, but some practical factors should be informative.
Your Agent's Age: Years may pass between the date you execute your POA and the time you become incapacitated, and your agent will grow older along with you during this period. As anyone ages, they may have difficulties getting around to consult with your health care providers. An agent who handles your financial matters could also be less mobile or able to manage assets, leading to dissipation and waste. Choosing your spouse is logical, but make sure to have a successor who can take over as necessary.
 Where Your DPOA Agent Lives: If your agent resides a considerable distance from you, there will be challenges with stepping in to take on financial and health care responsibilities. Geography is a major hurdle for such tasks as:
Handling bank transactions;
Choosing an assisted living facility;
Transporting you for doctor's appointments;
Managing your real estate;
Picking up prescriptions; and,
Many others. 
Financial Sophistication: While your agent would rely on health care providers for medical decision making, managing your assets and debts requires financial savvy. The level of sophistication depends upon the nature and value of your property. There may be many loved ones that you trust to work out basic bank transactions, but you must carefully consider options if you own complex assets, real estate, or interests in a business.
 Discussions About Willingness to Serve: Another practical consideration with DPOAs is whether the person you choose as agent is willing and able to act on your behalf. You should have the conversation about your intentions to name the individual, as well as covering the powers and duties that you will include in the document.
Discuss Options with a Carbon County, PA Durable POA Lawyer
Choosing an agent for your power of attorney is an important decision, so considering these and other factors is a crucial part of the process. To learn more about how DPOAs work, please contact the Law Office of Kim M. Gillen, P.C. We can set up a consultation at our location in Lehighton, PA.
Source:
legis.state.pa.us/cfdocs/legis/LI/consCheck.cfm?txtType=HTM&ttl=20&div=0&chpt=56&sctn=4&subsctn=0