Steps For Getting A Protective Order From Abuse In Pennsylvania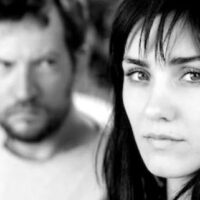 Domestic violence often constitutes criminal activity, and Pennsylvania laws are tough on offenders. If police receive a call, an arrest will follow. However, even though the offender might be charged, there may still be safety threats for the victim and family members. To provide additional protection beyond the criminal process, Pennsylvania has enacted a statute on protection from abuse (PFA). Sometimes called a restraining order or other form of protection, you can obtain a PFA order by going to court and requesting that the judge prohibit your abuser from certain acts.
You can ask the court to prevent the offender from communicating with you, being near your home or work, and other conduct that puts you and others at risk of harm. To obtain such an order, it is necessary to follow the steps and strictly comply with the legal requirements. You should talk to a Lehighton domestic violence lawyer about protection from abuse (PFA) orders, and an overview of the process is helpful.
 File PFA Petition: To initiate the process for a restraining order, you must complete a petition in which you describe the details about your domestic violence and abusive situation. You will need to include such details as:
Your name and the names of minor children you seek to protect, if any;
Instances of violence and threats that make you fear for your safety;
What you request the court to order, including prohibited and required acts by the offender; and,
Whether you seek an order of protection on an emergency basis as described below. 
Emergency Hearing for Order of Protection: Pennsylvania laws prioritize your protection, so they allow courts to issue a PFA order without providing notice to the abuser, termed the respondent. You can appear before the judge to state facts about an immediate and present danger of abuse, and the court may enter an ex parte order despite the absence of the offender.
 While Full Hearing is Pending: Because the respondent did not have the opportunity to appear in court and contest the allegations, the PFA order is temporary. The offender will have the chance to defend at a full hearing, usually around 10 days after the temporary, ex parte order was entered. The restraining order remains in effect to protect you during this time. You can focus on preparing for the arrival of your court date.
 Full Hearing for a Restraining Order: At this stage of the process, both parties appear in court to present facts and testimony to support their positions. Your burden is to prove by a preponderance of the evidence that a PFA order is necessary to protect your safety. The judge can enter such an order for up to 3 years.
 Trust a Pennsylvania PFA Orders Attorney to Guide You Through the Steps
Reviewing a summary is informative, but retaining an experienced domestic violence lawyer ensures a smooth process for obtaining a restraining order. For personalized details about your case, please contact the Law Office of Kim M. Gillen, P.C. Our team serves clients throughout Carbon County in a wide range of family law matters, and we are happy to assist.
Source:
legis.state.pa.us/WU01/LI/LI/CT/HTM/23/00.061..HTM