4 Documents To Include In Your Pennsylvania Estate Plan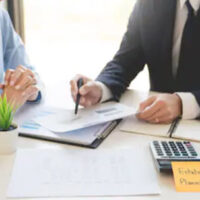 Estate planning is an uncomfortable topic for many people, and this is perhaps one of the top reasons they avoid taking the steps to create one. According to a study published by AARP, just 34 percent of American adults have prepared one or more components for an estate plan. In the study, 37 percent of survey respondents admitted that they have not done any planning because they do not feel they have sufficient assets. Another 32 percent stated that they had not prepared estate planning documents because of procrastination.
When you learn about the benefits of estate planning, you realize that it is a mistake to put things off. You can protect your legacy at death, but several documents take effect to deliver benefits during your lifetime. There are five important documents to consider, all of which work together as part of a well-rounded estate plan. Your Lehighton estate planning lawyer will assist with specifics, but an overview of your options is helpful.
Will: This document is the cornerstone of estate planning at your passing. In it, you name an executor who will manage your estate. This person will handle distributions to beneficiaries and carry out other instructions you provide. Your will may also include pour over provisions in conjunction with a living trust, and you can create a testamentary trust within the will itself. 
Health Care Power of Attorney: If you become incapacitated because of an injury or illness, you are unable to communicate and address treatment options with your providers. Through a Health Care Power of Attorney, you can name an agent to manage medical care on your behalf. 
Durable Power of Attorney: This is another estate planning document that focuses on incapacity, since you may not be able to manage your assets. A Durable Power of Attorney allows you to appoint an agent who acts for you with respect to real estate and personal property. Without an agent, your assets could be subject to waste, dissipation, and destruction.
Living Will: A completely different document from your will, a living will is intended to state your wishes in an end-of-life situation. You can include instructions on allowing, permitting, or withdrawing life-sustaining treatment. 
A Pennsylvania Estate Planning Attorney Will Explain Options
These are the most important core documents of estate planning, and all of them provide a range of benefits depending on your situation. To learn more about creating a personalized estate plan, please contact the Law Office of Kim M. Gillen, P.C. Our team serves clients in Carbon County and the surrounding region, so we are happy to help.
Source:
aarp.org/money/investing/info-2023/estate-plan-mistakes.html