How Do I Modify Child Support In Pennsylvania?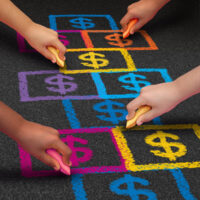 You know how quickly life can change in just a year, so you can imagine what may come in the years after the entry of a Pennsylvania child support order. Recognizing that circumstances may not be the same as when the final divorce decree was entered, lawmakers have established a process for modification. Under the Pennsylvania child support statute, there are two scenarios in which you might be able to make changes to the support obligation.
Because the existing child support order is legally binding, there is a very specific legal process and multiple requirements you must meet to change it. You cannot unilaterally decide to pay a different amount or fail to pay at all, as you could face serious penalties for not complying with the law. By going through the proper procedures and working with a Lehighton child support attorney, it is possible to obtain a favorable outcome. A summary on modifying child support will help you understand the steps.
Determine Grounds for Modifying Child Support: There are two situations in which Pennsylvania law allows a payor to make changes to child support obligation.
There has been a substantial change in circumstances to justify altering the child support amount. Examples include a major decrease or increase in income of either parent, the child spends more time at the home of the payor, or the payor has another child to support.
By law, the child support obligation must be reviewed once every three years upon the request of either party. 
File the Petition for Modification: Once you know which of these grounds may justify a change in your case, you will need to prepare the documents to make the official request in court. It is necessary to prepare a petition to modify child support, which should include all relevant details on the reasons you seek modification.
Address the Response: After filing your petition, you must officially serve your co-parent and allow time for a response to your claims. In some cases, parents may agree on the modification to child support. When your ex disputes your allegations about a substantial change in circumstances, the matter will go to a hearing.
 Attend a Contested Hearing on Child Support Modification: A contested hearing is similar to a trial, in which both sides present witnesses, evidence, and arguments. Depending on the grounds for modification, your objective will be:
To prove a change in circumstances justifies modification; OR
To prove that the child's best interests require a change, when your petition for modification is based upon the three-year review of child support. 
A Carbon County Child Support Lawyer Will Guide You Through Modification
Regardless of whether you seek modification for a change in circumstances or the statutory child support review, legal counsel is critical. Our team at the Law Office of Kim M. Gillen, P.C. is dedicated to providing essential legal support, so please contact us today. Individuals in Carbon County, PA can set up a consultation by calling 484-613-0011 or visiting us online.