Can I Relocate If I Have Child Custody In Pennsylvania?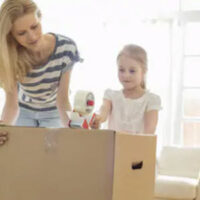 Whether it was entered as part of a Pennsylvania divorce case or some other legal matter, an order on child custody is binding upon parents. It does not change or expire until your child reaches adulthood, which can create some challenges during the years in between. A common issue arises when one parent with custody rights wants to move to a new residence, a scenario that disrupts the existing child custody order. Because it happens frequently, Pennsylvania has a statute on relocation that defines the process and what a parent must do to legally move.
The law applies regardless of whether the child primarily resides with you or the other parent, and the requirements are strict. Unlike other US states, Pennsylvania does not impose a specific geographic distance for relocation, which can further complicate these cases. It is wise to get assistance from a Lehighton child custody attorney as far in advance of your move as possible, but you can also review some basics on the laws.
Steps for Parental Relocation: There are many reasons a parent may seek to move, such as for a job, to be closer to family, a romantic relationship, or business opportunities. However, the court is mainly concerned with the child's best interests with respect to any relocation. You cannot just pack up and move, so the court must first approve it. There is a designated legal process for parental relocation:
You must forward a notice to your child's co-parent via certified mail, at least 60 days before the date of your proposed move.
Your notice to the other parent must include numerous details about the relocation, including new addresses, phone numbers, school information, and the reasons for the move. The document must also cover a proposed child custody arrangement to take effect after relocating.
In your notice, it is also essential to provide a counter-affidavit for your co-parent. This gives the individual a way to respond to your proposed move.
Your child's other parent has 30 days to reply via the counter-affidavit.
If he or she objects, the court will set a hearing on parental relocation. In making a decision, the judge will review the facts of your case and the statutory relocation factors related to the child's best interests. 
Agreements on Parental Relocation: A court hearing is not necessary when the non-relocating parent consents to the move. Parents are encouraged to reach an agreement on relocation, which should include any modifications to child custody and parenting time. For short distance moves, there may not be a need to make changes. If exercising child custody rights means hours driving or a plane ride, parents must carefully create an agreement to accommodate the schedule.
Trust a Lehighton, PA Child Custody Lawyer for Assistance with Relocation
If you are planning to move and have custody rights, following the proper steps is critical. Mistakes can be costly and unfortunate, so count on the Law Office of Kim M. Gillen, P.C. for help. Please contact us today to set up a consultation with an experienced Lehighton child custody attorney.
Source:
legis.state.pa.us/cfdocs/legis/LI/consCheck.cfm?txtType=HTM&ttl=23&div=0&chpt=53&sctn=37&subsctn=0