Where Should You Store Your Will?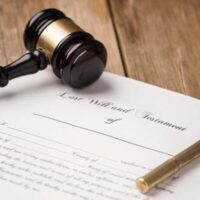 Creating a will provides enormous peace of mind. Should anything happen, you know who will inherit your estate and raise your minor children. However, a will is only effective if it is submitted to the probate court after your death. For this reason, you should spend some time making sure you identify a safe and accessible location to store your will. You want your friends and family to access it when you are gone. Our Lehighton estate planning attorney identifies some helpful spots.
Let Your Attorney Keep the Will
This is an excellent reason to hire a lawyer to help you draft your last will and testament. Your lawyer will ensure it is kept safe, and they are only a phone call away. Be sure to share with your family your lawyer's name and contact information. They can call after you pass and either get the will or hire your lawyer to handle probate for them.
Give the Will to Your Personal Representative
This person will need to submit the will to probate court after you die. If you give them a copy, they have easy access to it. Ideally, you selected a personal representative who is reliable and trustworthy. However, there is a risk they might throw it out, too, when cleaning their homes or offices. Your personal representative might also predecease you or move and no longer be willing to serve in this role.
Store the Will at Home
This is also a popular option. For example, you might have a safe or a metal filing cabinet. This option ensures you have easy access to your will while living, in the event you want to destroy it or read it again. You can also leave instructions for your children for where to find the will.
There are some negatives. Your home might have a fire or flood, which can damage your will. Also, there's a risk you toss out your will while cleaning out unnecessary paper or junk.
Don't Rely on a Digital Will
Probably the most convenient storage method is to keep a digital copy in the cloud. However, Pennsylvania does not yet recognize digital wills, so that's not a good option.
Please Call a Carbon County, PA Will Attorney
Attorney Kim M. Gillen has helped many people with estate plans, and she is eager to talk with new clients. Call our firm if you have questions.
Source:
pacodeandbulletin.gov/Display/pacode?file=/secure/pacode/data/061/chapter93/subchapBtoc.html