How to Protect Yourself Financially During Divorce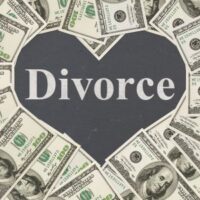 Most articles on divorce stress the emotional aspects of splitting from your spouse. Today we write about something different but equally as important: protecting yourself financially. Too many people end up in extreme financial distress during divorce. They get ambushed by their spouse or fail to plan properly, and financial ruin awaits just around the corner. Our Lehighton divorce lawyer encourages all men and women to take reasonable steps to protect their finances.
Freeze Joint Credit Cards
The last thing you want is your spouse running up charges on a joint credit card. We have heard of spouses buying all-expenses-paid trips to Vegas or the Bahamas using a joint card.
Yes, the judge will understand your spouse is to blame for these debts—and might even assign the entire debt to your ex in the divorce decree. But if your name is on the credit card, then the bank can come after you for repayment, regardless of what the divorce decree says. The safest step is to freeze the account as soon as you decide to file for divorce.
Keep Your Wages in a Separate Account
You should immediately open a separate bank account and deposit your paycheck into it. Just as an angry spouse can run up a credit card, he or she can also empty a joint bank account.
Protect Other Bank Accounts
You might have joint savings and checking accounts. You should freeze already-existing accounts to prevent your spouse from withdrawing everything. Another option is to move half of any savings/checking account to your own account, since you are likely entitled to half of all marital assets—though you should consult an attorney first.
Freeze Your Credit Report
Your spouse will have important personal details, like your birth date and Social Security Number. They might be tempted to use this information to open new credit cards or take out a personal loan in your name. You can freeze your credit report by contacting each credit bureau, which will prevent any lender from accessing your credit details.
Create a Budget
Living on your own is more expensive. You are no longer splitting bills like utilities or groceries with another person. You should carefully draft a budget, even if you are still living with your spouse while your divorce winds its way through court. Eventually, you'll be on your own, and a detailed budget will be helpful.
Ask for Spousal Support
Most people know what alimony is: this is a payment your ex makes to you after divorce. However, you can also request alimony for the duration of the divorce. Called "spousal support" or "alimony pendente lite," this support lasts until you receive your divorce decree.
Too many people forget to ask for spousal support, and therefore lose out on a critical source of financial support. If you have children, remember to also ask for child support.
Hire a Lehighton, PA Divorce Lawyer Today
We highly recommend that men and women take all necessary steps to protect themselves financially. Sometimes you need a court's intervention to freeze accounts and protect assets, so please call the Law Office of Kim M. Gillen, P.C. today. We can review your case and explain additional steps to take.
Source:
consumer.ftc.gov/articles/what-know-about-credit-freezes-fraud-alerts