Reasons for Child Dependency Proceedings in Pennsylvania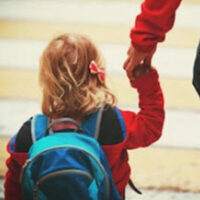 Pennsylvania laws on protecting children are extensive because of the high priority society places on ensuring the safety and well-being of younger, vulnerable individuals. When there are concerns that a child could be without proper parental care, officials may file a petition for dependency under Pennsylvania law. The point is to determine whether there should be court supervision over the child, which could entail various consequences for the family. The court may order something basic, such as requiring the parents to go through counseling. However, it is possible that a child could be removed from the home and placed into foster care, a group home, or other living arrangement.
Because there can be such extreme ramifications, it is important to know the different reasons a child could be considered without proper parental care. Some may surprise you, so you want to avoid problems by learning more about why a child enters the dependency system. A Lehighton child dependency attorney will protect your rights during the process, and an overview is useful.
Reasons for Child Dependency Petitions in Pennsylvania: In the petition for dependency, which is usually filed by the Children and Youth Services (CYS), the grounds for initiating the process will be stated. There are 10 categories of acts or omissions that could prompt CYS to file the petition for dependency, including situations in which the child:
Lacks proper parental care, which could be failing to provide basic housing, food, care, and supervision;
Was illegally placed for adoption;
Has been abandoned by parents or a guardian;
Does not have a parent or guardian;
Habitually misses school;
Repeatedly committed acts of disobedience;
Committed a crime, if the child is under 10 years old;
Was previously under court supervision for dependency;
Was referred by the court; or,
Was born to a parent who had parental rights terminated in the past for an older child. 
What to do About Claims: Your first priority when you become aware of dependency proceedings should be consulting with an attorney. It is certainly important to cooperate with a CYS investigation and comply with court orders, but you still have rights to protect. A lawyer can help balance these two factors. Legal counsel will be critical for the dependency hearing, which is similar to a trial.
Another important tip when involved in dependency proceedings is to avoid social media. Do not post photos or other content that could paint a bad picture, and never underestimate officials' efforts to probe your online profiles. It is also best to keep conversations about the case to only close loved ones.
Contact a Pennsylvania Child Dependency Lawyer Right Away
If you are involved in dependency proceedings, it is critical to have legal representation from the earliest point you know about the allegations. For more information on how our team can help, please contact the Law Office of Kim M. Gillen, P.C. in Lehighton, PA. We can schedule a consultation to learn more about your case.
Source:
pacodeandbulletin.gov/Display/pacode?file=/secure/pacode/data/237/chapter13/s1330.html&d=reduce