Answers To FAQs About Pennsylvania Workers' Compensation Benefits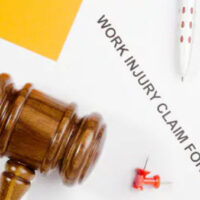 There is a misconception that workers in certain industries are at risk of job-related injuries, but the truth is that employees in any sector can suffer harm because of work-related conditions. According to data from the US Bureau of Labor Statistics, there are around 152,400 total cases reported in Pennsylvania every year. These figures include private companies, as well as workers in state and local government. Of these employees, almost 55 percent are forced to take days off work or accept a job transfer or restriction. In addition to these implications for wages, workers face medical costs and serious disability.
These devastating losses are the reason behind Pennsylvania workers' compensation laws, which aim to help affected employees heal and get back to work promptly. The system provides numerous monetary benefits, and you do not need to prove that your employer was at fault to access them. You will still need an experienced Carbon County workers' compensation lawyer to assist with the claims process, since mistakes can lead to delays or a denial. Some answers to common questions about benefits are also useful.
 What medical conditions qualify for workers' comp benefits?
Almost any health-related ailment is covered by Pennsylvania law, including injuries from work-related accidents. Employees are also entitled to benefits if they contract an occupational disease because of on-the-job conditions. Keep in mind that you may also qualify if you suffer from repetitive strain injuries from repeated motion of a body part, such as the lower back.
 Am I eligible for Pennsylvania workers' comp benefits?
It is likely that you qualify for benefits, since all employers with one or more employees are required to carry workers' compensation insurance. However:
You must be an actual employee, as opposed to an independent contractor.
Your medical condition must be the result of a workplace accident or work-related conditions.
You must give your employer notice of your medical condition within 21 days.
Note that filing a workers' comp claim is your sole remedy in most cases, so you cannot pursue a lawsuit in civil court. 
What benefits are available for injured employees?
If you qualify, you may recover amounts for:
All medical costs that are reasonable and necessary to treat your condition;
Partial or total disability, if you are unable to work or limited in terms of capacity; and,
Permanent injury benefits for loss of a body part. 
Pennsylvania workers' comp does not pay amounts for pain and suffering, emotional distress, and other noneconomic damages.
Do surviving family members have rights?
Yes, the surviving spouse and minor dependents can file a workers' compensation claim to receive death benefits. Individuals who qualify can receive benefits for funeral costs, as well as a percentage of the deceased employee's wages.
 A Carbon County Workers' Compensation Lawyer Can Provide Additional Details
It is helpful to get answers to FAQs about workers' comp benefits, but you will need personalized advice for a real-life claim. The Law Office of Kim M. Gillen, P.C. is prepared to assist, so please contact our firm today to set up a consultation.
Source:
dli.pa.gov/Individuals/Workers-Compensation/publications/Pages/WC%20Act/WC-Act-Landing-Page.aspx